Liberty Church Early Learning Center is owned by Liberty Church. The church started the parents day out program in 2011. We applied the following year to become a licensed childcare center. Our goal was to provide the community with a safe and nurturing childcare program that exceeds the minimum standards for the State of Texas. Our philosophy is simple: Provide developmentally appropriate activities, prepare children to exceed in public education and give children the skills needed to self-regulate when the world does not go their way. All while allowing the children to be children and learn through play.
Monday - Friday
6:00am - 6:00pm
is to develop a creative environment that will enhance the developmental stages of the children in the Early Learning Center. We strive to maintain a safe, loving and compassionate atmosphere with positive and reachable goals. We realize this is a team effort between ourselves and the families that we serve, as we unite for the best interest of all the children in our care.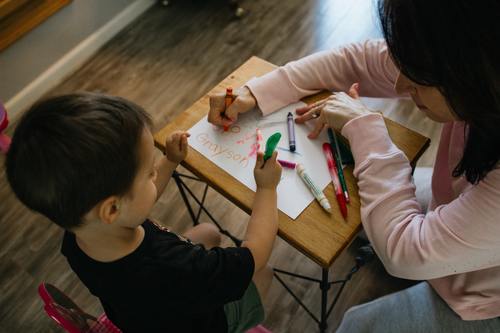 Children experience the greatest growth when they feel safe and connected. Therefore, we aim to create a compassionate school family culture that provides a safe learning environment for the children of the Early Learning Center. We acknowledge the importance of teaching the children of our future a skill set to ensure self-regulation and problem solving. We work together, teacher, child and parent to establish routines and rituals that provide predictability and consistency within our classrooms.
"Play is the beginning of knowledge."
-George Dorsey

"Play is so integral to childhood that a child who does not have the opportunities to play is cut off from a major portion of childhood."
-Musselwhite

"Play is fundamentally important for learning 21st century skills, such as problem solving, collaboration, and creativity."
-American Academy of Pediatrics

The Liberty Church Early Learning Center (ELC) is licensed in the state of Texas as a child care facility, under the Texas Department of Health and Human Services Child Care Licensing. A full copy of the licensing regulations/standards can be found at the front office or by
clicking on this link
.
Parents may also review a copy of the child-care centers most recent licensing inspection report posted on the Parent Communication Board in front entry or on the licensing website listed above. Parents may reach Child Care Licensing by using the website above or calling the local office at 214-583-4253.
If you have questions would like to request more information or for tuition inquiries please fill out the form below and we'll get back to you shortly.